Come and discover the science behind crashes and take a trip into the future of travel at Road to Zero, a world-first road safety initiative at Melbourne Museum.
A visit to Road to Zero will take you on an immersive exploration of the ways we can all work together to achieve a future with zero lives lost on our roads.
You'll find yourself in a hands-on learning environment featuring large scale projections, interactive touchscreens and virtual reality experiences that reveal the science and physics principles associated with road safety, and demonstrate the vulnerability of the human body.
Ride the Crash Forces Elevator to discover different impact speeds first-hand. Watch yourself evolve in real-time with Body Built to Survive Transformation. Check out the latest in vehicle safety features via augmented reality and 3D-printed cars.
Road to Zero draws on decades of TAC research, and was co-created with road safety and education experts to help explain how we can prevent crashes and protect drivers, passengers, pedestrians, motorcyclists and bicycle riders.
While the activities are predominantly aimed at pre-driving teens and were designed to align with Victoria's secondary school curriculum, the thought-provoking experiences are relevant to everyone who wants to make our roads safer.
Together, we can make a future free of deaths or serious injuries on our roads a reality.
When
Open daily, 9am-5pm
Where
Lower Ground Floor, Melbourne Museum
The Road to Zero Experience Space is located on the lower ground floor of the Melbourne Museum and can be accessed via the IMAX lift located next to the schools entrance.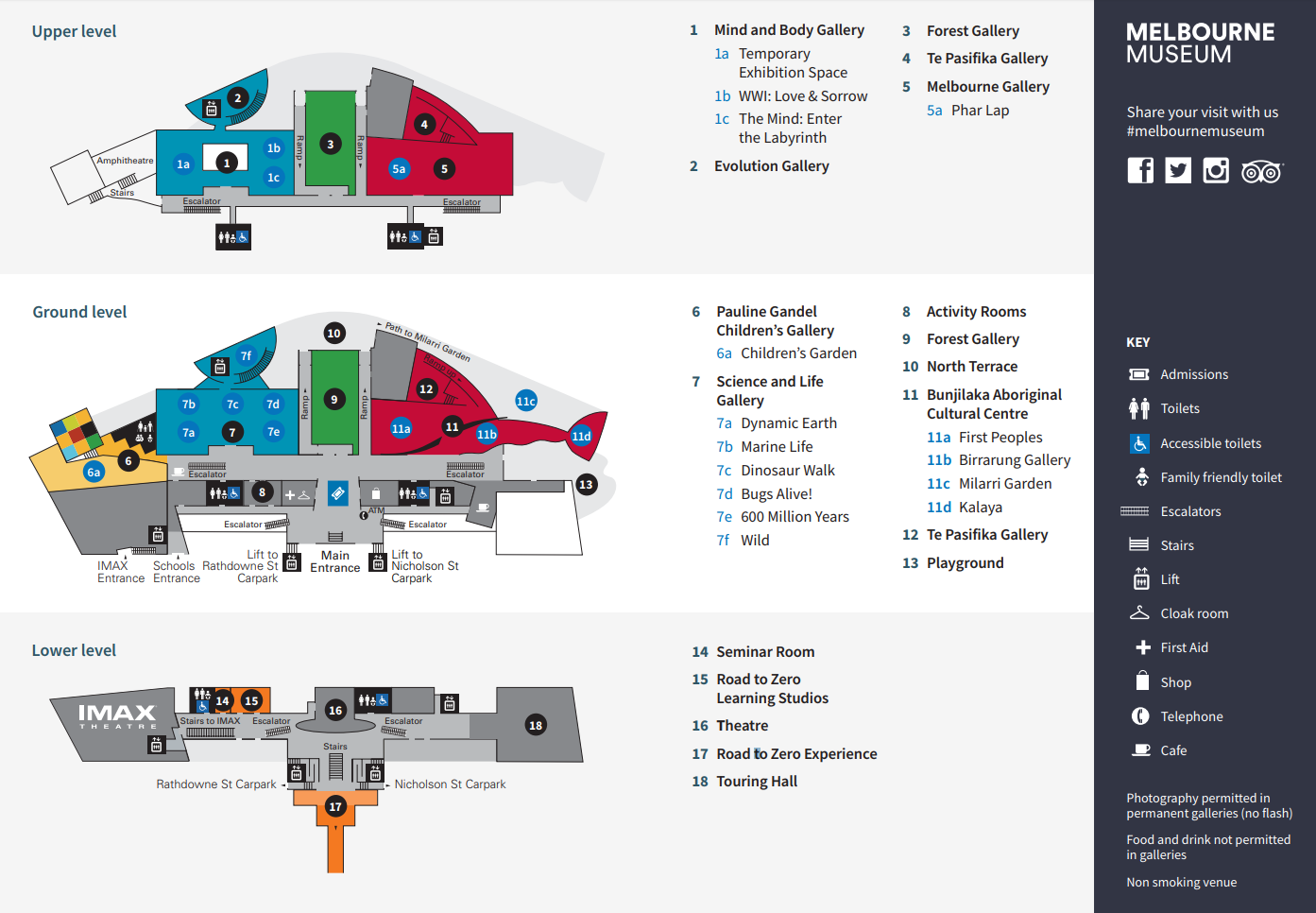 Entry is free
No need for a ticket, just follow the signs to Road to Zero.
The Autism friendly museum
Melbourne Museum is autism friendly. Social stories and sensory friendly museum maps are available here.